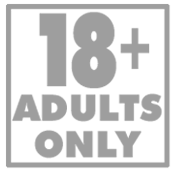 The Spanking Directory features spanking and corporal punishment pictures and links. Inside you will find a complete list of spanking websites, spanking videos, spanking reviews, and spanking news. No one under the age of 18 is permitted to enter this site. If you are under the age of 18, are offended by adult content dealing with spanking , or content of this type in not allowed in your community or country, you must exit this site now.
Parents please keep your children from gaining access to Adult Websites.
[CyberPatrol] [SurfWatch] [NetNanny] [RSAC]
This site deals with adult spanking fantasies. We do not believe spanking children is right or an effective form of discipline.
Please visit http://www.positiveparenting.com/ for tips on disciplining children without spanking.
All activities portrayed on this site are done so between consenting, legal aged adults. Any attempts to recreate any of these activities portrayed here could lead to serious injury. All models were at least 18 years old when they were photographed.